Product Review from "Jesse at Home" + a Giveaway
Jesse from Jesse at Home reviews two of our products and hosts a giveaway. 
We sent her one of our small Indigo Cloud zipper pouches, and she really likes it.
"I adore this little pouch! I'm sure this pouch will stand up to everything a yarnie can throw at it!"
We also sent her a Yarn Love pencil set to check out, and we are so happy that she called out their quality -- something we are definitely proud of and work hard to provide. 
"These pencils are high quality. They are made for Global Backyard in a 100-year old, family owned pencil factory in the USA. There is clearly passion for good products from both the factory and Global Backyard."
Win a Yarn Love pencil set of your own now through October 8, 2019. Check out her review here for details on how to enter.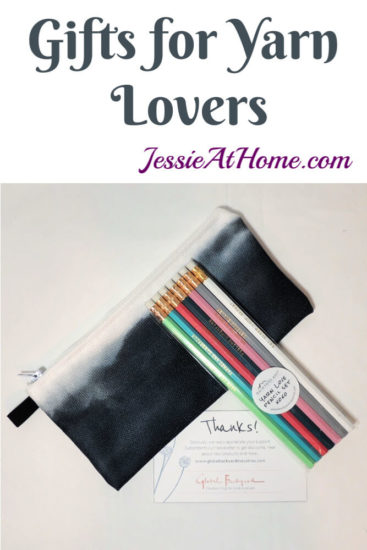 Jesse is the best! While you're at her site, check out all her free patterns and other great content for crafty people.